Last updated: August 21, 2023
Japan's ODA stood at US$17.6 billion in 2021, making Japan the third-largest OECD DAC donor country in absolute terms, and the largest in Asia.
ODA represented 0.34% of Japan's GNI, making it the 12th-largest DAC donor relative to its GNI.
2022 preliminary figures show Japan's rankings stayed the same in both absolute and relative terms.
As part of the government's stated intentions to increase ODA, ODA rose by 19% to 0.39% of GNI in 2022. Much of this was increased bilateral lending including to Ukraine, reflecting Japan's preference to channel bilateral funding as loans. The FY2023 ODA budget increased by 14% compared to 2022.
Japan provided 72% of its ODA bilaterally in 2021, which was well above the 43% OECD DAC average.
Japan allocates the largest share of its bilateral ODA to infrastructure projects. In 2021, funding to this sector stood at US$5.9 billion, which accounted for 33% of Japan's bilateral ODA. In June 2023, the Government of Japan announced plans to expand its support for infrastructure in emerging economies, referred to in the plan as the "Global South", through public-private partnerships. The revised strategy identified Southeast Asia, Pacific Island countries, and South Asia as target regions. It emphasized collaboration with willing countries and the World Bank to strengthen investment in supply chains, digital innovation, and infrastructure development. Specific areas of focus included dam restoration, energy transportation, and postal and logistics systems.
Japan channeled 68% of its bilateral ODA as loans in 2021, which was over seven times greater than the DAC average of 9%. This is largely explained by Japan's focus on infrastructure projects, for which it typically offers loans with long grace periods and low-interest rates. Japan's use of loans in ODA is expected to increase.
The largest share of Japan's bilateral ODA, or 66%, went to LMICs in 2021, compared to the OECD DAC average of 27%. This was due in large part to Japan's focus on Asian countries.
Japan's stable support of multilaterals can be partly explained by its leadership role in several major events and related multi-year pledges. At the 2022 replenishment conference of the Global Fund, Japan announced a contribution of US$1.1 billion for the 2023-2025 funding period. Japan also pledged up to US$300 million to CEPI for the 2022-2026 funding period.
Recent commitments to multilateral organizations are summarized below.
Japan is a constitutional monarchy with a parliamentary system. The national government is divided between the Prime Minister, who is selected by the Emperor, the National Diet, and the Supreme Court. Elections within the Diet take place every four years for the lower house and three years for the upper house. Japan has a multi-party system, but there are four main parties represented in the Diet: the Liberal Democratic Party, Komeito, the Constitutional Democratic Party, and the Japan Innovation Party.
The current Prime Minster, Fumio Kishida, assumed office in October 2021.
Click for more details on each actor.
Japan's long-term development objectives are defined in its Development Cooperation Charter, which was revised in 2023.
The charter outlines four basic policies that will guide its development cooperation:
"Contributing to Peace and Prosperity": A recommitment to contributing to peace and prosperity through non-military cooperation. Japan introduced "Overseas Security Assistance" under this heading, which aimed to provide defense aid to like-minded countries;
"Human Security in a New Era": Positioned human security as a central policy feature, resulting in greater investments in people;
"Co-creation of Social Values through Dialogue and Cooperation with Developing Countries": Set the goal of establishing shared social values with partner countries and leading to economic growth; and
"Leading the Dissemination and Implementation of International Rules and Guidelines Based on Inclusiveness, Transparency, and Fairness": Set out goals to support rule of law and fundamental human rights as a top priority for the government.
The government also highlighted three priority policy areas:
"Quality Growth": focused on poverty eradication, particularly on strengthening the Japanese economy through the expansion of private interests and the diversification of supply chains;
"Peace and Stability": comprised another commitment to promote governance, humanitarian assistance and peacebuilding, and maritime security, particularly under the vision of a Free and Open Indo-Pacific; and
"Addressing Complex and Serious Global Issues": foregrounded international cooperation to address climate change, health, disaster prevention, and education in order to achieve the SDGs.
Japan's short-term development priorities are set in its annual Priority Policy for International Cooperation document and are foreshadowed in the annual budget, which is typically released in the preceding months. The Priority Policy has contained the same broad priorities since FY2016:
Peace and stability within the international community;
Responding to global challenges;
Economic diplomacy; and
Promotion of "high-quality growth."
The government emphasizes the role of ODA as a strategic diplomatic and economic instrument in the Development Cooperation Charter and the Free and Open Indo-Pacific strategy. This involves, for example, making use of bilateral ODA over multilateral, as well as approval to use ODA to support foreign military forces for "non-military purposes." These trends underscore Japan's explicit references in its foreign policy documents to promoting national interests through ODA.
Global health: Japan was the fourth-largest donor to global health among members of the OECD DAC in 2021. Japan prioritizes global health in its ODA policy framework, the Development Cooperation Charter, with an emphasis on quality health care, infectious disease control, and UHC.

In May 2022, Japan finalized a new global health policy, which focuses on strengthening preparedness, prevention, and response to public health crises, including pandemics, and on achieving more resilient, equitable, and sustainable UHC as the world copes with COVID-19 response. The policy also aims to increase Japan's total health ODA and came in the lead-up to Japan's G7 presidency in 2023.
Climate: Japan remained the largest DAC donor for climate-related ODA in relative terms and emerged as largest DAC donor in absolute terms in 2021. Japan references both climate change mitigation and adaptation as priorities in its Development Cooperation Charter. In addition, the JICA Climate Cooperation Strategy, which was last updated in 2016, focuses on climate-resilient infrastructure, climate risk management, climate policy and institution building, and forest and ecosystem conservation.
Agriculture: Japan is the fourth-largest donor to agriculture and mentions agriculture, forestry, and fisheries as part of its assistance towards "quality growth" in its Development Cooperation Charter. Most of the country's bilateral ODA for agriculture and rural development is channeled through JICA, which focuses on promoting sustainable agriculture production, stable food supply, and dynamic rural communities. Japan has historically supported small-scale farming and is likely to continue to do so.
Neither gender equality nor education are major priorities for Japan. However, both issues are included within Japan's Development Cooperation Charter as key development sectors.
Asia remains the priority region in Japan's development cooperation, as it highlights the need for regional connectivity. In 2021, Asian countries received 59% of Japan's bilateral ODA overall. The largest recipients were India (US$3.4 billion, or 19% of bilateral ODA), Bangladesh (US$2.1 billion, or 12%), and the Philippines (US$1.2 billion, or 7%). According to Japan's the Development Cooperation Charter's emphasis on regional connectivity, Asia will remain Japan's geographic focus. This has been reflected in past ODA spending.
Japan has also strengthened its development focus on Africa in line with the 2016 Free and Open Indo-Pacific strategy, which was introduced by former Prime Minister Shinzo Abe and endorsed by current Prime Minister Fumio Kishida. The strategy focuses on connecting Africa and Asia to promote sustainable growth in the two regions. ODA plays an important role in the strategy and involves capacity strengthening and "quality infrastructure" building in Africa and Asia. In response to the COVID-19 pandemic, the Japanese government has focused its support for Africa under three primary themes:
Strengthening Africa's capacity to respond to COVID-19;
Building resilient and inclusive health and medical systems; and
Responding to the socio-economic impacts of COVID-19.
Japan has also used the TICAD as a forum to drive its African development agenda based on the principles of African ownership and international partnership, with the health sector being one of the priority areas. At TICAD VII in August 2019, Japan stressed its commitment to supporting private investment in Africa and launched the Africa Health and Wellbeing Initiative, which aims to share Japan's global health knowledge and technology with African countries. TICAD VIII was held in Tunisia in August 2022, where Japan announced its pledge to the Global Fund. Despite these initiatives, 'Sub-Saharan Africa' only accounted for 9% of Japan's bilateral ODA in 2021, well below the DAC average of 24%.
In August 2023, the government announced that TICAD IX will be held in Yokohama, Japan, in 2025.
As Japan prepares to host the G7 presidency in 2023, it has taken bold steps to strengthen its role in global health security and global development cooperation as a whole. Japan announced plans to review its ODA guidelines with to increase its total ODA budget after 2023. In May 2022, Japan finalized its new Global Health Strategy, which will focus on pandemic prevention and preparedness, and on achieving more resilient, equitable, and sustainable UHC.
Japan's ODA comes from several budgetary sources. For FY2023, ODA from the General Account is budgeted at US$4.3 billion. Additional ODA comes from various other budget sources, including the Special Account, the MOF's FILP, and capital from JICA. Special accounts make up a minor share of where ODA is allocated, but they are dedicated to specific government activities, have their specific revenue source, like interest and borrowing, and receive transfers from the general account.
Japan's ministries and agencies use resources from both the General Account and other budgetary sources. There are three primary actors:
MOF manages the largest share of total gross ODA (81%, or US$16.9 billion in FY2023), as most of MOF's ODA funding is for loans through FILP, which totaled US$14.6 billion in FY2023, or 70% of total gross ODA. This includes funds channeled through JICA, as well as government bonds, which are used to make most of MOF's assessed contributions to multilateral development banks.
MOFA manages about 18% or US$3.8 billion of Japanese total gross ODA in FY2023. Almost all of this sum is sourced from the General Account. The budget includes lines for bilateral funding, including grant assistance and technical cooperation, mostly channeled through JICA and multilateral funding.
JICA directs a large share of MOF's ODA funding, with JICA's share alone comprising 69% of the total ODA budget, or US$14.4 billion in FY2023. This mainly comes from its capital and is used for loans. In addition, JICA administers large shares of funding for grant assistance and technical cooperation that come from MOFA's General Account budget.
The budget table below displays ODA funding lines for FY2023.
Japan's fiscal year runs from April 1 to March 30. However, certain budget allocations are decided throughout the year (see 'supplementary budgets' below).
Ministries prepare their budget requests: From April to August, all ministries draft their funding requests for the upcoming fiscal year. This includes the MOFA grant assistance budget, as well as technical cooperation, channeled through JICA. Key stakeholders during this phase are senior officials at MOFA's International Cooperation Bureau.
MOF assesses ministerial budget requests: Between September and December, once the ministries have submitted their budget requests, MOF assesses them and forwards them to the Cabinet. This process is complete by December.
Cabinet makes a final decision on the draft budget bill: Around December, the Cabinet makes its final decision on ministries' budget requests and presents the draft budget bill to the Diet, usually by mid-January.
The Diet debates the draft budget: From January to March, ministerial budgets are discussed by the House of Representatives' Budget Committee. Once approved by the Diet, the budget bill is adopted.
Supplementary budgets: In addition to this annual budget cycle, ministries can submit supplementary budget requests for the ongoing fiscal year between August and November. These are assessed by the MOF, negotiated in the Diet, and approved by the Cabinet and the Diet between December and January.
Apart from year-to-year allocations, the Prime Minister has ample discretion to commit new funding to multi-year initiatives. For example, former Prime Minister Shinzo Abe announced a commitment of US$2.9 billion in funding for global health in December 2017 at the UHC Conference.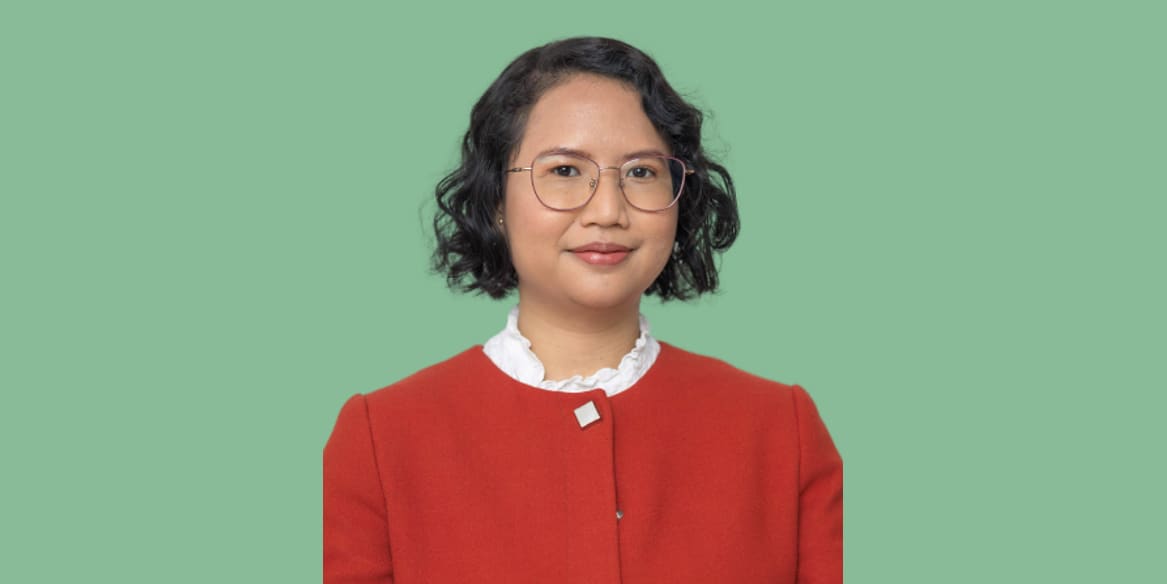 The Donor Tracker team, along with many DAC donor countries, no longer uses the term "foreign aid". In the modern world, "foreign aid" is monodirectional and insufficient to describe the complex nature of global development work, which, when done right, involves the establishment of profound economic and cultural ties between partners.
We strongly prefer the term Official Development Assistance (ODA) and utilize specific terms such as grant funding, loans, private sector investment, etc., which provide a clearer picture of what is concretely occurring. "Foreign aid" will be referenced for accuracy when referring to specific policies that use the term. Read more in this Donor Tracker Insight.
Issue Deep-Dives
Learn more about Japan's ODA for...
Other Donors
Explore other profiles